Decorative aluminum columns enhance the appearance of your patio and are quite popular. The columns themselves are for decorative purposes only. There is a 3″ square post that goes inside the column which actually provides the structural support for your patio.
Aluminum
Aluminum columns provide a variety of style options. The aluminum is extruded for strength and durability with a premium powder-coated finish. The styles available in aluminum include Wellington, Acadian, Empire, Craftsman, Square Fluted, Round Fluted, and 3 Inch Fluted Post. There are also three cap options available – Corinthian, Scamozzi, and Standard.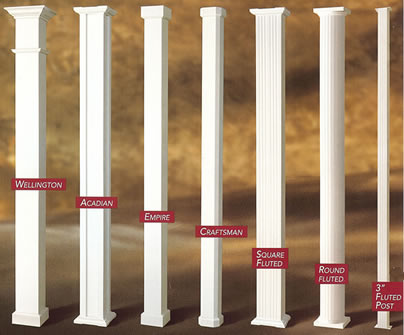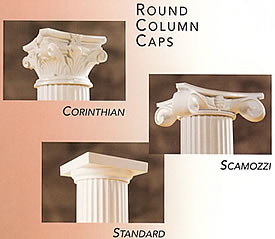 Fiberglass Columns
Pro-Cast columns are cast from fiberglass-reinforced polymers, producing a beautiful tapered column, conforming to the Tuscan order of architecture. Shaft options include smooth and fluted. Paintable surface.
Endura-Stone™ Columns
With the look and feel of natural stone, Endura-Stone™ columns are a popular choice. They are non-porous, waterproof, and impervious to termite and carpenter ant attack as well as staining and decaying fungi. Available in three neutral colors…Pebblestone, Sandstone, and White.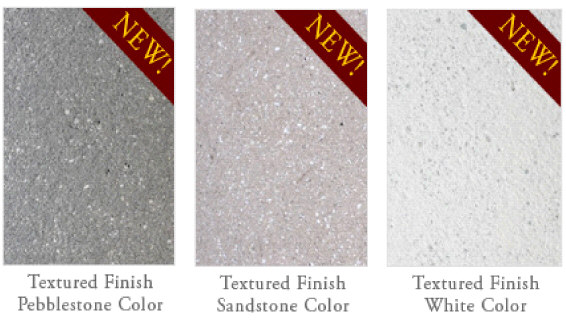 Masonry Columns
Mimic the appearance of your existing patio columns with masonry, stuccoed columns. Your extended patio cover will seamless flow from the house with masonry columns that mirror your existing patio columns.